It's almost time for the second season of X Factor and VFTW has once again figured out which acts have made the final cut even before the show starts! X Factor got off to a horrible start in its debut season and has made many changes, mainly to appeal to tards by bringing in new judges Britney Spears and Demi Lovato, in the hopes of finding their own One Direction or Cher Lloyd. And it looks like it's going to be VFTW's season as this list is made up of rappers, fake groups and Justin Bieber wannabes, many of them plants. But there's one WGWG who may have something to say about that, along with one contestant (pictured) who may be too fabulous for America to resist!
Read on to see to all the spoilers, along with videos, pictures, etc. If you have any information about any of the contestants, please post it in the comments section or send a Private Message to mail@votefortheworst.com...
Thanks to this website and Fallen Angel Gabriel for coming up with this info.
There have been some changes to the categories this year, again to appeal to the tards...
-much of videos and pictures and other info courtesy this website...
Kiddies 12-16 (mentored by Demi Lovato)
Arin Ray-Age 16, the Black guy from trainwreck InTENsity last season.
This is him rapping when they did an LMFAO song, which made me LMFAO.
Videos:
Beatrice Miller-Age 13
-She is an actress who has lent her voice to the animated special "Yes, Virginia"...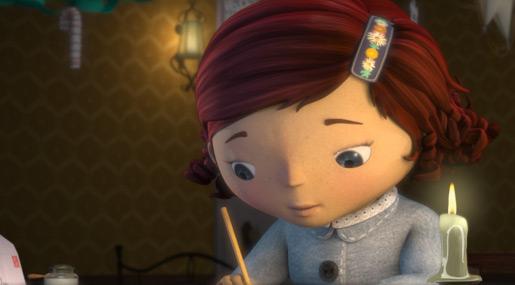 She also lent her voice to Molly in Toy Story 3 and also did voice-overs in Ice Age: Dawn of the Dinosaurs among others
Videos:
Carly Rose Sonenclar-Age 13

-wikipedia entry, has done loads of Broadway stuff and musicals including Les Miserables and Little House of the Prairie starring Melissa Gilbert; actress and vocalist. Appeared in the movie Sisterhood of the Traveling Pants 2. Sung the national anthem many times. More info on her career.
Videos:
Acting and singing on The Electric Company
Diamond White-Age 13

-official website, Age 13, Was part of a talent consulting firm (One Source Talent), played in the Chicago production of "The Color Purple" at age 8; appeared nationally on the "talented children" episode of the Maury Povich
Videos:
Interview with Fox News, and singing Beyonce's Listen
Someone Like You/Nicki Minaj mashup
JT (James "Jim" Tanner) (this one might be cut)-Age 14, this year's Astro. Super cocky. Demi even said no because she didn't like his attitude.
Videos:
Reed Deming-Age 13
Classifies music as alternative pop rock influenced by Coldplay, OneRepublic and Bruno Mars. Plays guitar, ukulele, saxophone and dances. Was a finalist for Simon Fuller's Boy Band For the Next Generation nationwide search and Kidz Bop talent search. Affiliated with Septien Entertainment in Texas which has launched artists like XF judge Demi Lovato and Jessica Simpso.
Videos:
Fall For You by Secondhand Serenade
Tweenies 17-24 (mentored by Britney Spears)
Cece Frey-Age 20

-Cher Lloyd wannabe, massive famewhore. Some artists Lip Sync, some sing over tracking, and some use massive autotune; here's Cece doing all three on Nicki Minaj's Super Bass
-Here's a fun drinking game: Take a shot everytime Cece touches her hair in this video.
Jennel Garcia-Age 18
-was on American Juniors as a 10-year old. Did vocal choirs (seen singing "Firework" by Katy Perry) and was part of Voices in Time, a group of 25 vocal students singing in nursing home
Lyric, or Lyric Da Queen (real name Bianca Barnes?)-Age 23
Unfortunately not this klahzy lady...
But this one instead...who's even more VFTW!...
-Lyric Da Queen wears an eye patch because she got elbowed in the eye by a drunk guy at the club. Plus, there is a pic on her Tumblr of her smoking (weed?) out of a hookah (please post it if you find it)
Videos:
The Motto by Drake feat Lil Wayne
Paige Thomas-Age 22
She made it to American Idol Season 10 bootcamp. She also made it to bootcamp in Idol Season 11 after auditioning in Los Angeles. Single mother.
Videos:
Hit Em Up Style by Blu Cantrell
Marvin's Room by Drake (JoJo version)
Overs 25+ (mentored by LA Reid)
Jason Brock
-Works at financial company Intuit, Inc. Says he is a singer, actor, emcee, entertainer, podcaster. Considers himself a jazz/gospel/R&B sing. Simon called him "the first male diva", LA Reid said that "his voice was a song's best friend"
Videos:
Tara Simon
-Has toured Europe in the Broadway musical fame and studied theater and dance in New York City. Now bills self as Christian recording artist and songwriter.
Doing a song called Beauty Queen.
Tate Stephens-Age 37
-The one WGWG to make it to judge's house. Classifies his music as country, crunk and western swing.
Videos:
Vino Alan-Age 33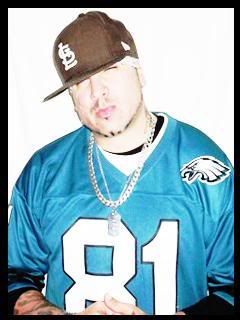 -Says he sounds like Anthony Hamilton, Jaheim and Ray LaMontagne. Says his music is indie, R&B, psychedelic and alternative soul
Videos:
Groups (mentored by Simon Cowell)
Dope Crisis
-Black Eyed Peas ripoff band with a very trashy blonde white girl
Videos:
Pass It to the Left by Swizz Beatz
Emblem3-Age 15-19, Drew Chadwick, Keaton Stromberg, and Wesley "Wes" Stromberg
-Classify their music as hip hop/reggae/R&B. At their audition, Simon said he'd sign them right of the bat had they walked into his office. Some of the lyrics they sang: "I like my women like I like my juice...naked". Band uses drums, guitar and tenor sax as well. Linkin Park clone?
Videos:
Their original song done at the auditions
Sunset Boulevard Sunset Boulevard studio version
Fake Group - Wild Belle? - Ally Brook, Camila Cabello, Dinah-Jane Hansen (performing I Have Nothing, here in an X Factor commercial), Lauren Jauregui, and Normani Hamilton
One4Five - Jemelle Joseph, Julien Joseph-anti-drug rappers
Videos:
CUT?
Fake Group 2 - Austin Corini, Brandon Hassan, John "Johnny" Maxwell, Josh Metzler, Owen Stuart
Sister C - Carli Rayne, Celbi Rheygan, and Cirby Manchaca
Daryl Black
David "Dave" Correy
Nick Youngerman-His extremely VFTW video for Cheers (Get Up And Drink!), an ode to underage drinking.
-One really interesting auditioner who's not on this list is Jennifer Espinoza, an Alison Iraheta type. Maybe the fact that Jennifer performed on American Idol earlier this year as part of the Queen Extravaganza didn't help.